CANNABIS NEWSLETTER
Cannabis: Ministry of Agriculture
The Peruvian Government keep implementing measures for Cannabis trading in Peru.
Today, the Ministry of Agriculture has published three provisions of Cannabis showing a good sign from the government so patients will have finally access to medical Cannabis.
These three provisions published today in the Official Gazette "El Peruano" are referred to the phytosanitary requirements for Cannabis seed import and agricultural research.
Phytosanitary protocols for Cannabis seed import – Colombia and USA
Pursuant to Director's Resolutions No. 0021-2019-MINAGRI-SENASA-DSV and No. 0022-2019-MINAGRI-SENASA-DSV, it is set forth mandatory phytosanitary requirements to import Cannabis seed of origin and provenance from Colombia and USA, respectively.
Only laboratories and research organizations may import seeds.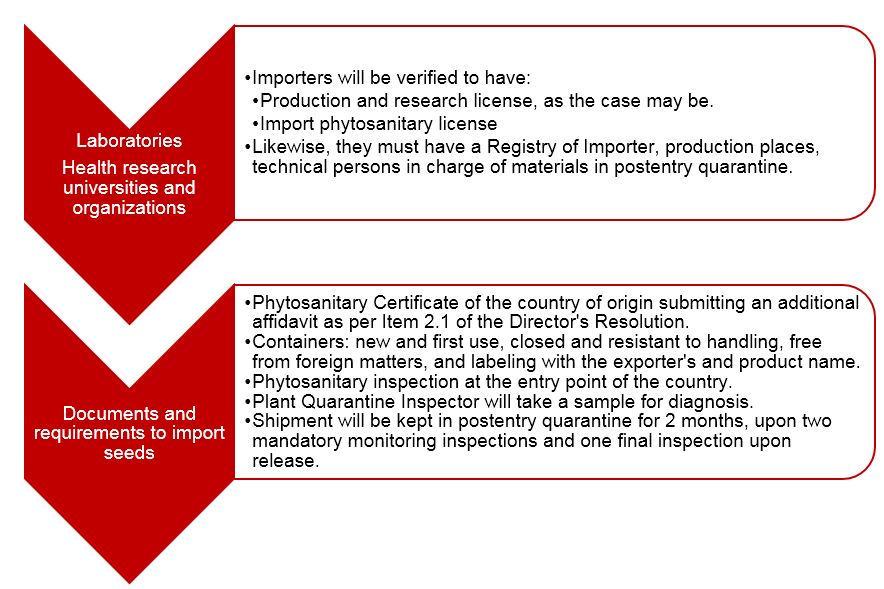 Click here: Phytosanitary Protocol Colombia  and Phytosanitary Protocol USA
Provisions for evaluation of agricultural research license for Cannabis
Pursuant to Director's Resolution No. 282-2019-INIA, it is set forth to approve the "Directive that regulates procedures for request evaluation of agricultural research license for medical and therapeutic Cannabis and byproducts for agricultural research universities and organizations".
By virtue of Section 7 of the Supreme Executive Order No. 005-2019-SA, agricultural research license is granted by the Peruvian Institute of Agricultural Innovation (INIA) of the Ministry of Agriculture. In this sense, the Agricultural Innovation Management Direction (DGIA) considered necessary to issue provisions addressed to INIA internal divisions that will serve as management instruments. Therefore, necessary measures are being implemented to grant agricultural research license for Cannabis.
Click here.
For further details, please contact Maritza Reátegui (mreategui@estudiorodrigo.com) and/or Cecilia Alarcón (calarcon@estudiorodrigo.com).