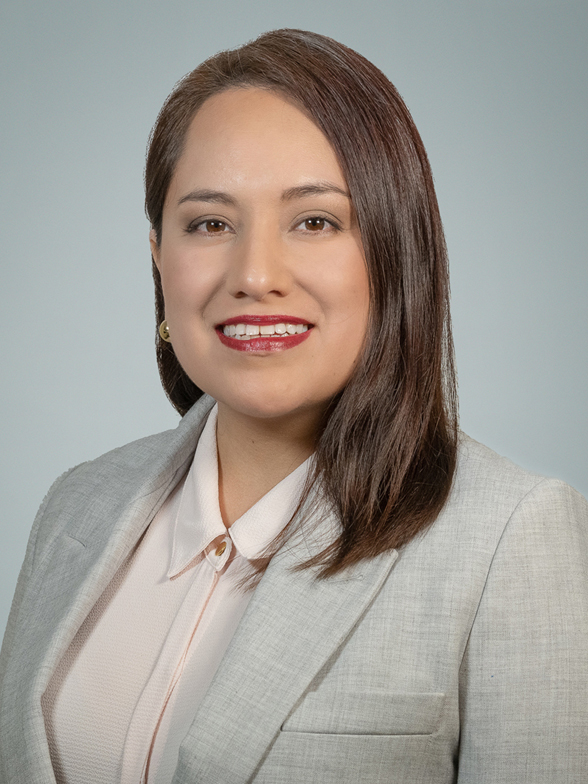 DOWNLOAD CV PDF
MARGARETT MATOS
Associate
PRACTICES
Energy
Infrastructure and Concessions
Public Services Regulation
Margarett Matos specializes in the areas of energy, infrastructure and public services.
She counsels on energy regulation with an emphasis on electricity markets and clean technology development.
Margaret has experience advising government agencies and private sector companies on public policies, highly specialized regulatory advice and the development of energy projects in general. She worked as a senior associate of major law firms in Peru and Chile, previously as in-house legal advisor at COES-SINAC.
She represents Peru as Future Energy Leader before the World Energy Council (WEC). She is co-founder of PYEP (Peru Young Energy Professionals), as well as member of WIN (Women in Energy) and ASIDE (Ibero-American Energy Law Association).
READ MORE
EDUCATION
Pontificia Universidad Católica del Perú – Lawyer with honourable mention (2012)
Universidad de California, Berkeley School of Law, U.S.A. – Master's Degree in Energy Law and Clean Technologies (2021)
Fulbright Fellowship
International Society for Key Women Educators DKG Fellowship
BARSA Fellowship
MEMBERSHIPS
Lima Bar Association
LANGUAGES
Spanish
English