ALERT-MEDICAL CANNABIS
Cannabis: Security Protocols
Pursuant to Ministerial Order No. 1969-2019-IN, Directive No. 006-2019-IN was published whereby it is set forth the guidelines to approve the security protocols on the use of medical and therapeutic Cannabis and its byproducts.
Security protocols aim to ensure physical intangibility of Cannabis and to avoid drug diversion. Said protocols must be duly verified and approved by the representative of the Peruvian Police Force Anti-Drug Division (DIRANDRO).
Licenses requiring to submit copy of the security protocol are as follows:
a. Scientific research licenses
– License of health research
In human beings for clinical trials
Not involving human beings
– Agricultural research license
b. License for import and/or trading
c. Production license
Depending on the type of license, the security protocol can be automatically approved or previously evaluated. Notwithstanding, the Division of Chemical Input Diversion Investigation (DIVICDIQ) is authorized to conduct regular control and oversight actions.
Below, there is a summary of the provisions set forth in the security protocol directive.
I. Security protocols automatically approved
The licenses requiring security protocols with automatic approval are:

Request for security protocol with automatic approval: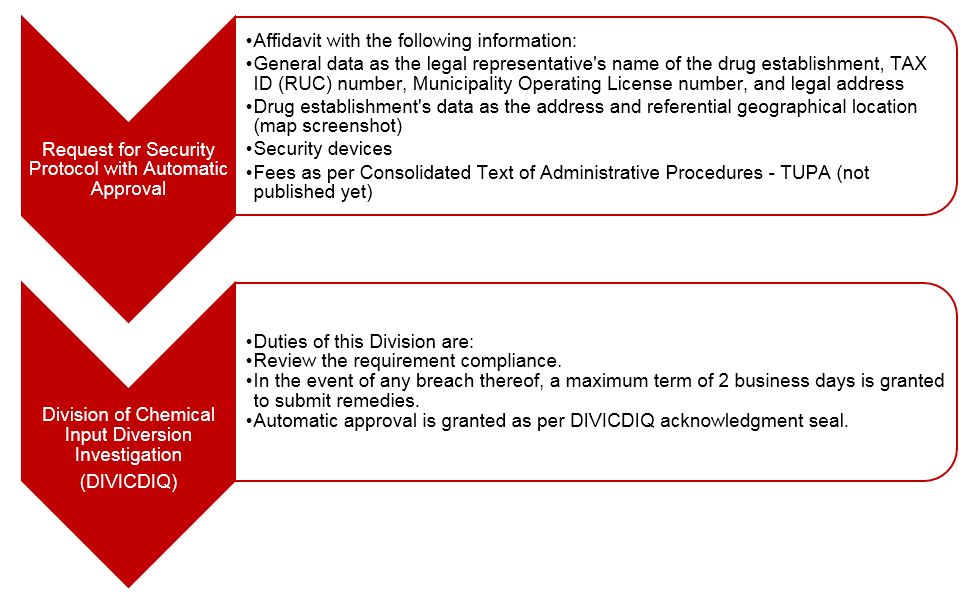 II. Security protocols previously evaluated (30 business days and negative administrative silence)
The licenses requiring security protocols previously evaluated are the following:

Requirement for security protocol previously evaluated: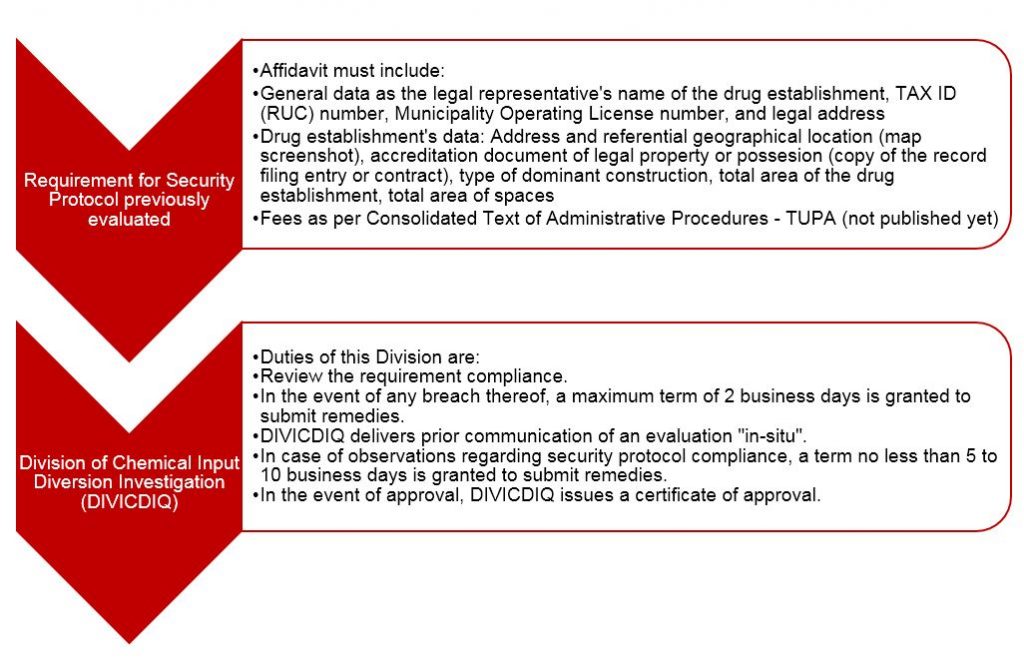 III. Security devices
Those pursuant to this law must implement the following conditions and minimum security criteria: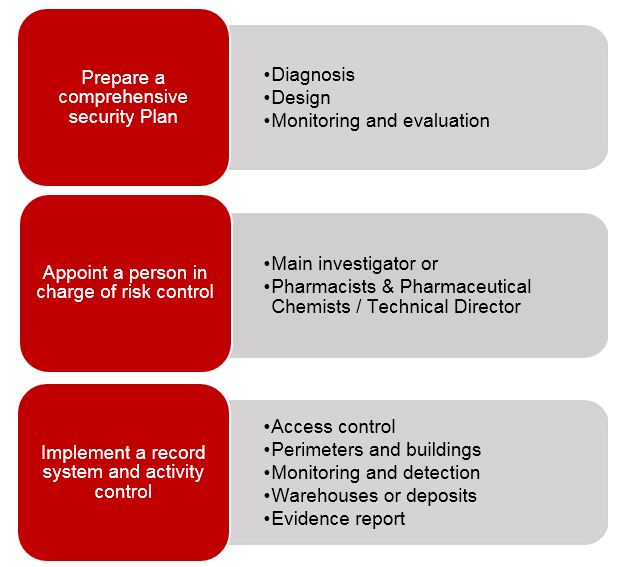 It should be noted that, for production licenses, the security protocols require additional conditions for access control, perimeters and buildings, monitoring and detection, and security personnel.
For more details, please contact Maritza Reátegui (mreategui@estudiorodrigo.com) and/or Cecilia Alarcón (calarcon@estudiorodrigo.com).